Al Holdren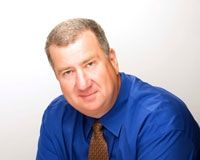 Vice President and Sales Director, Atlas Services.
Main: (765) 289-2114
Direct: (765) 751-3209
aholdren@atlascollections.net
Al Holdren is Vice President and Director of Sales for Atlas and also a partner in the agency.
Holdren is a 25- plus year veteran of the company and also spent a number of years as an entrepreneur in several fields including audio/visual and bio-medical management. His background as an owner and understanding of cash flow analysis is a valuable asset when customizing unique programs for our clients.
Al is a native Hoosier and is a lifelong resident of east central Indiana. He and his wife Chris have two daughters and are very active in the local community. They are the co-founders of Secret Families, an outreach ministry serving families in need during the holiday season that raises and distributes more than $100,000 annually to needy neighbors.