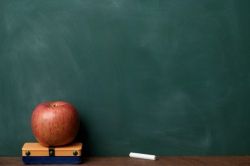 Let's be honest: there's absolutely nothing fun about collecting money from clients.
Tracking down people that really don't want to be found. Dealing with difficult letters and tough phone calls. All so you might (or might not) collect pennies on the dollar.
You simply have more important things on your plate than chasing late payments. Mission critical stuff like making sure that your customers are happy and that your business is running smoothly.
But maybe I'm preaching to the choir. Maybe you've already decided that the pain of tracking down debt isn't worth your time. And that trusting an outsource debt recovery provider to quickly, efficiently put money back in your pocket is a very smart play.
If you've reached that point you might also be asking yourself: just how am I going to pay for this.
After all, there is a cost to outsource debt recovery. And you're already dealing with customers that – through real financial hardship or simple negligence – haven't shown the greatest willingness to pay. Meaning at the end of the day, you could easily get stuck paying collection agency fees and still not have your hard-earned revenue to show for it.
Unless, that is, you read the rest of this post. Because that's where I'll be sharing two simple, fundamental, debt-recovery-101 truths to help you collect the money you're owed – without bearing the brunt of additional costs.
Lesson 1: Time Is Not on Your Side
Time is an absolute killer when it comes to debt recovery.
Think about it this way: you're in competition for a debtor's money with every other business that they might owe. And because people that fall into debt often owe money to multiple companies at once, the rush to be the first to be paid can be fierce.
The longer you wait in line to start the process, the greater the likelihood that – when you do get around to asking for it – there will simply be no more money left to collect.
In short: time is of the essence.
Your debt recovery provider should understand this. They need to know the laws. Have the technology to quickly locate customers that might be purposefully "off the grid". And employ a staff that's trained, accredited, and firm-but-fair in dealing with clients – turning tough financial situations into win-win resolutions.
Lesson 2: Don't Double-Pay
The dirty-little-secret of debt recovery is this: not only do delinquent payments eat into your profits, if you're not careful, you can end up compounding the initial financial sting with more lost revenue.
When you employ an agency, you also have to pay for the cost of the recovery services they provide. If you pay up front, that could easily mean throwing good money after bad.
That's why the best debt recovery services are priced on a contingency basis, providing an arrangement where they only get paid if you do.
The other smart way to offset collection costs is to make the debtor pay as much as the agency fee as possible. Section 808.1 of the Fair Debt Collections Practices Act (FDCPA) authorizes companies to assess a certain portion of debt recovery fees to customers in the event collections activities are warranted.
Your debt recovery partner should provide you with a legal disclaimer that – when signed by clients – allows you to collect fees up to the maximum amount allowed by the FDCPA.
The key is to make sure the disclaimer is signed prior to the debt being incurred. So add the language to any contractual documents your customers sign and provide a copy to the agency when listing an account with them for collections.
I hope these two easy-to-implement debt recovery best practices will help you collect quickly – and without additional costs.
If you'd like to learn more about putting these tips into practice for your business, please click here to contact the debt recovery experts at Atlas today.